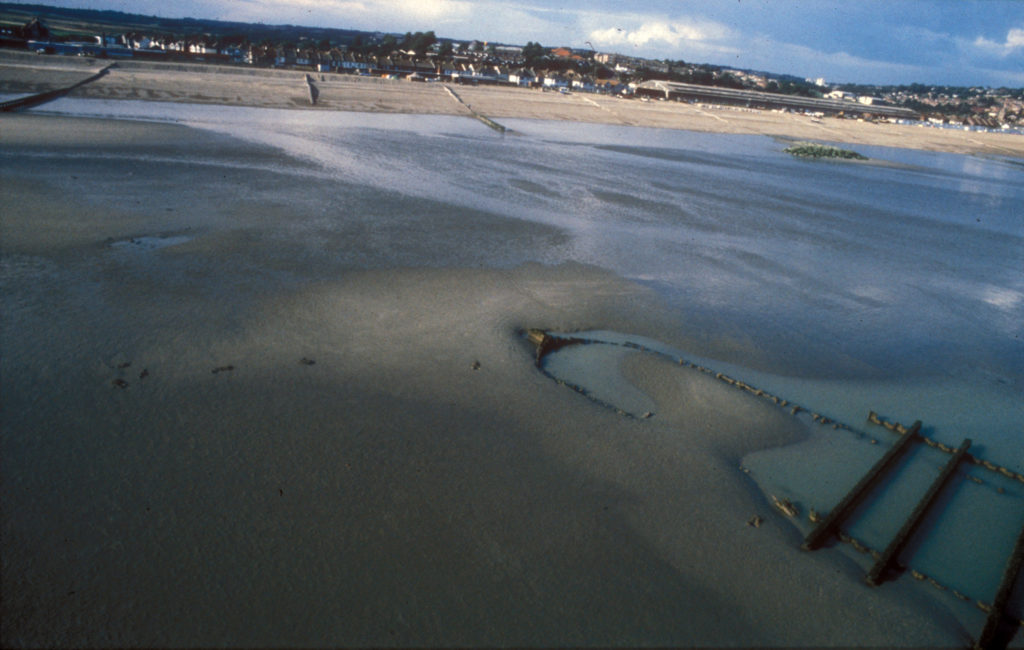 United Kingdom & Netherlands
Docking the Amsterdam (1749). Public archaeology of an intertidal Dutch East Indiaman
Prof. Dr. Jerzy Gawronski (Docking the Amsterdam Foundation, Amsterdam)
The Amsterdam is a ship of the Dutch United East India Company (VOC), which was built in Amsterdam in 1748 and wrecked near Hastings on the south coast of England in January 1749. The ship sunk away 7 meters into the seabed and stayed intact up to the lower gun deck. Nowadays, only the frames protrude from the sand, indicating the outline of the hull. In 1984-1986 the stern area of the wreck was investigated during a series of underwater archaeological test excavations. The location of the wreck in the intertidal zone of the beach creates a dynamic and unstable environment. During spring tides, the wreck site falls dry, but during the normal tidal sequences, the site is covered by 2 to 8 meters of water. These conditions also created specific technical and logistical challenges to the research. In the years after the site was monitored regularly to study erosion and degradation of the hull structure due to its location in the surf zone.
In 2018 the project Docking the Amsterdam was initiated, which aims to offer a solution to overcome the constraints of the intertidal site conditions for the archaeological study and to make the wreck accessible to the public at the same time. The essence of this plan is to transport the wreck in its entirety and fully loaded in a floating dock to Amsterdam. Here the dock will be transformed into a huge aquarium offering stable conditions for divers and archaeologists to carry out systematic research spanning over a period of several years. The discoveries of archaeological finds hidden in the Amsterdam will be brought up right before the eyes of visitors each and every day. Visitors are allowed to participate in the investigation in progress or even to literally dive into the ship. The conservation of the finds in the ship and the techniques for the complicated water management of the basin with an 18th-century ship are an integral part of the public programme. Simultaneously , the Amsterdam will become the focus point for narratives on Dutch and Asian colonial history and the shared past of present-day Dutch society.
Further information: https://www.dockingtheamsterdam.com/
Image: The Amsterdam during low spring tide in the beach of Hastings (photo: R. Gerritsen/DTA Foundation, Amsterdam).